Saturday. 1.25.14 10:05 am
Right. I modelled my left hand for this photo and I am loving it.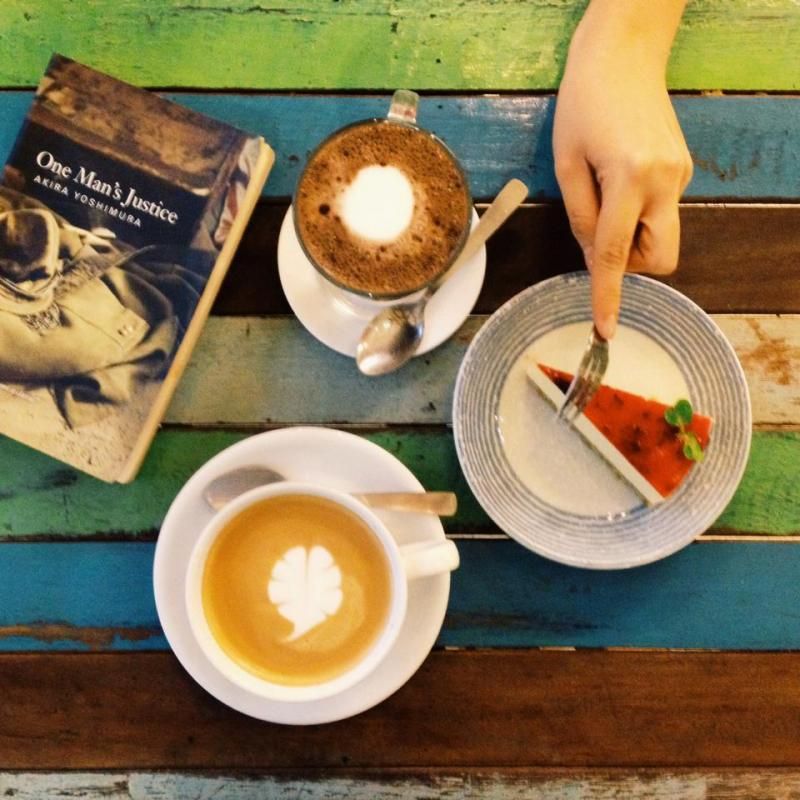 My friend took this photo as part of the craze now in hunting for good photos amongst the growing trend of local cafes...
Hello, professional hand-modeling career! That's such a nicely-composed photo.
»
Unicornasaurus
on 2014-01-25 07:04:25
RE
Yeah, I'm studying Physics as a major, so basically everything I do is math. haha
And, yes, it changes colors! Isn't that great? :D I take it you haven't scrolled down on my page in a while, hehehehe
I used futureme.org many years ago, to send a bunch of emails to myself when I turned 21. Now I don't know what to send or when to send it to. They were really good to receive though.
»
middaymoon
on 2014-01-26 09:18:14
I've been using the same templates for a while now, just changing the colors and background images! Nothing super complicated. I only know enough CSS to tweak what's already there, haha. The leaf is just some fancy sleight-of-hand with layers.
»
middaymoon
on 2014-01-27 09:34:39
your hand looks lovely!
And thank you for your words.. It seems like we have a lot in common with our mothers. My mother and I are alike in a way that is not normal to most people. This similar ability we posses is one of the reasons we are so different at the same time. It's one thing that I can feel how she's feeling when she does and says things. However, it's worse knowing that she senses exactly how what she does makes me feel. It's like she enjoys the way it makes me feel.
»
Midnight
on 2014-01-28 04:37:04
If you are a member, try logging in again or accessing this page here.