On 18 November 2011 ...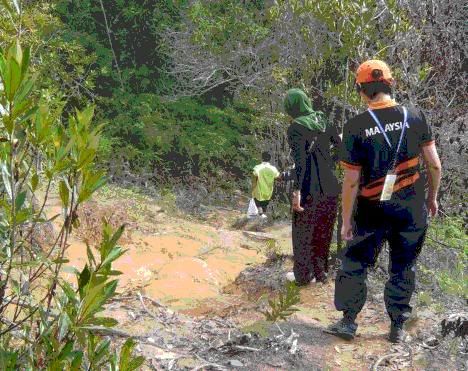 My host father didn't join me and my buddy for hiking due to his knees condition. So we joined another host family who was hosting my SG- and DG-mate.
It's been a long time I have not hiked. I was pretty worried if I no longer had the stamina to climb. The climbs were not arduous although there were a lot of pockets of big holes due to landslide.
On the peak, I realised Brunei is still a huge green area since as far as my eye can see the area is covered in green. Later I was told that around 20% of land has only been developed.
I love the view and the fresh air. I ponder when is the next time I can inhale such clean air ...
Tidbits
: I learned a lesson to always bring extra sportswear to homestay. I'm glad this lesson served me well.
If you are a member, try logging in again or accessing this page here.