On 25 October 2011 ...
The contingent had free time in the afternoon since other contingents have not arrived. We were pretty grateful to be the second group to arrive in Japan in the morning.
I actually didn't plan to be adventurous because I dislike visiting places with such limited hours. Our contingent members were free to hang around the hotel, but we MUST return for meeting by 10.30 pm. And I only had like approximately 5 hours to chill? Nah ...
I was planning to venture alone until two members tag me along. I was reserved, but in the end I tagged along. Why wanna waste such opportunity?
There's a subway near the hotel, and we took it to Shinjuku! It is just 3 stations away from our hotel. And I was so excited!!! Shinjuku! One of the happening places in Japan!
We walked around with one of the member's fiancée. It's very cool! There were a lot of people, and we definitely went food hunting. I guess we were somehow spoilt with choices or the prices, we didn't eat much. We just ate bits and pieces from here and there.
What I love is the endless small lanes. I love walking in those lanes to see the small businesses and marvelled at the design and architecture.
Guess what I saw? I saw
GRANIPH
! It's one of my favourite online t-shirt stores from Japan! I have always wanted to buy a tee but never had the chance because they don't accept paypal. Somehow the tees that I like online were not in the shop and vice versa.
Anyhow, I was spoilt with choices as well as the prices. They are quite expensive, and I regretted for not buying two tees! I ended up only buying one. >.<
Here's the front design and below is the back.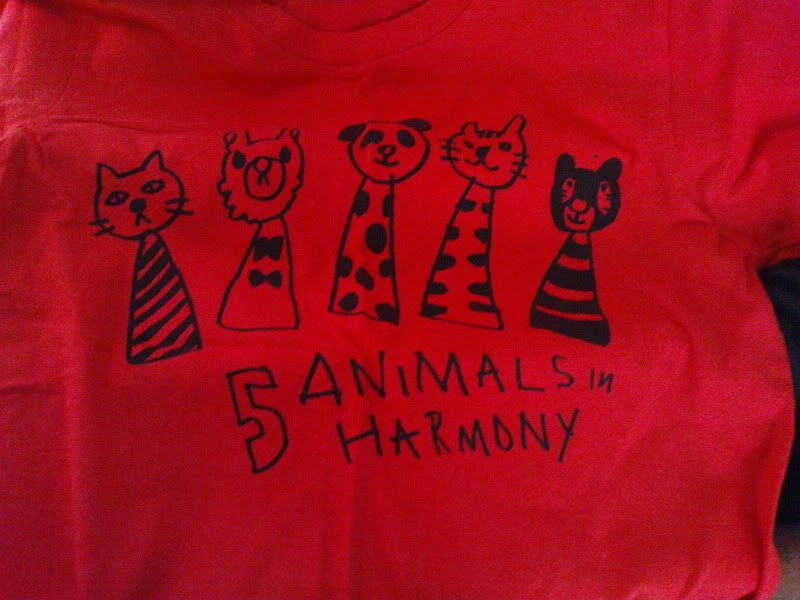 It was awesome! I love the tee! I bought it for 2500 Yen. >.<
If you are a member, try logging in again or accessing this page here.