On 10 December 2011...
Today's pre-Christmas theme is something soft.
I looked into my food storage box, and my eyes met with a box of chocolate cakes. Its red glossy wrapper stared back at me. I sighed. The cake is supposed to be given as today's gift, but I have to improvise my plan now, for the receiver's mailbox is too small for the cake, and the words "Buatan Malaysia" (Products made in Malaysia) will give away my identity.
I craned my neck over the messy coffee table to look for the next best alternative item. What else do I possess that is soft? I wade through my stuff: papers, food, stickers, paper cup, locks, and more food. The dark blue bundle at the corner of my table caught my eye and my fingers ran through the packet, and a smile grew on my face ...
In the afternoon ...
After my presentation on stage (refer to
Kicking A**
), I rushed to the computer room to type a message to accompany the gift. I typed:
Something soft?

Check out under your room door.
I grabbed a few pieces of recycled paper as wrapper. I was about to leave ... but I froze on the spot realising he may have never seen such item. So my eyes averted back to the laptop and I typed:
Facial mask

Instructions:

1. Please ask for instructions during Christmas party.
I then ran to my room for the clock in my mobile phone indicated the club activity is going to end soon. I quickly wrapped and labeled the gift and slid it under the door before running back to the presentation venue. I breathed in relief to found the activity has not ended and no one was aware of my disappearance.
As everyone - so was the receiver - was glued to the presentation, I took that opportunity to drop the message in the receiver's mailbox...
Spinoff
: Yes. I. Did. It. I used my sponsor's facial mask as the gift for that theme. And. Yes. The receiver is a GUY.
Why a mask? It's because it was the only thing that I have in my room that is soft and warrant he won't be able identify his giver. It never come across to my mind what would his reaction be since I was so occupied with my own concern that I don't have a gift! Besides, I thought the gift would be very funny and memorable for him. See how thoughtful I were!
I told one of my cabin mates about this story, and we both ended up laughing and rolling on the floor. We dare not imagine how he'd reacted especially reading the instructions. I actually wanted to type out the instructions, but I'm never good in instructing (I had been deleting and retyping sentences on the laptop). I simply fear my instructions would confuse him instead. And... the waves were really rough. I was already developing prodromal symptoms of seasickness since I had been looking at the screen for a substantial amount of minutes. The lesson I learned on board is to never read and write when the sea is rough!
Seriously, I was burning with curiosity. I was dying to ask when I saw him the next day, but I had to refrain. I have to save it for the Christmas Party on the 12th of December. Ugh. How much I hated to torture myself! Who ask renaye to be funny and cheeky in the first place?! Served her right!
BWAHAHAHA.
By the way, tembak means shoot in Malay. We use this word when we are telling others that we are trying our luck in choosing something or answering objective questions without considering much of the outcome.
Anyways, here is a picture of the mask I gave away. Maybe I should share this story with my sponsor too, for she was a participant of this program too. =)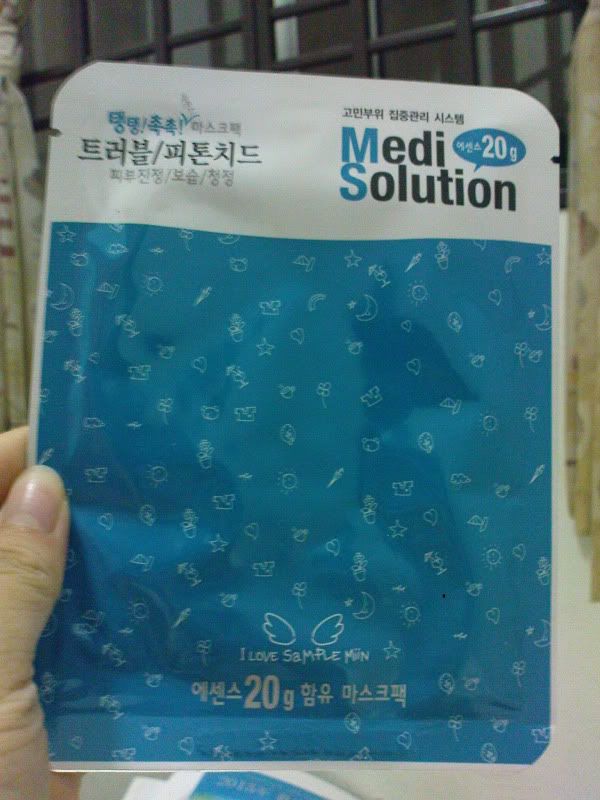 Don't forget to check out what item I gave on the next day!
If you are a member, try logging in again or accessing this page here.