Saturday. 2.18.17 9:03 am
I now remember why I was so crazy about a Hong Kong movie called the Duel. I was so crazy about Andy Lau's cool character. It's like he was the coolest guy (based on a movie) in 2000. Just look at him in the picture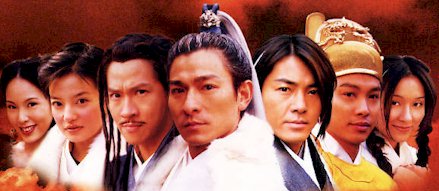 So cool, right? And in the movie, he was a fabulous fighter. He moved so fluidly. Well, which girl doesn't fall for a bad guy?
Ugh. Andy Lau is good looking. I can't deny that.
Aarif Rahman is also handsome. Ahhh....
I think I can have a harem of handsome guys.
If you are a member, try logging in again or accessing this page here.